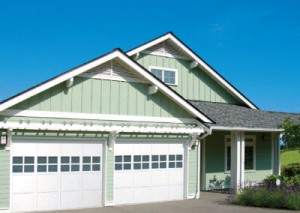 Available in rail-and-stile or flush designs, the Traditional Wood Collection complements many architectural styles, from traditional to modern and adds timeless elegance and dramatic curb appeal to the home. This new collection of traditional wood garage doors offers homeowners a beautiful wood garage door at an affordable price. From the classic rail-and-stile garage door to the sleek flush panel, homeowners will be able to find just the right door to accentuate and complement their home's unique style.
Features
Detail
Distinctive appearance and detailing of traditional wood doors
Styles
Range of beautiful wood doors in flush, raised panel, and framed panel designs
Material
Constructed from the finest hardwoods available
Hardware
Heavy-duty hardware provide smooth operation and long-term reliability
Insulation
Polystyrene insulation available for all flush panel wood doors (R-value of 4.75)
Options
Panels
Choose from standard or flush panel designs. See series pages for details.
Colors
Doors are available in five standard colors or can be painted to match your home décor. Contact your local Red Ribbon Distributor for painting instructions.
Windows
A variety of window designs to enhance your garage door and home.
Glass
A variety of glass options, including tempered glass, clear Lexan®, solar bronze, insulated glass (some series), and obscure glass.
Windload
Our WindStorm™ wind load rated system is available on to meet several building code/agency requirements.
| Model | Panel | Insulation | Warranty |
| --- | --- | --- | --- |
| 440 | | Polystyrene Insulation R-Value 4.75 | 1-year limited warranty |
| 442/445 | | Polystyrene Insulation R-Value 4.75 | 1-year limited warranty |
| 444 | | Polystyrene Insulation R-Value 4.75 | 1-year limited warranty |
| 450 | | Non-insulated | 1-year limited warranty |
| 453 | | Non-insulated | 1-year limited warranty |
| 454 | | Non-insulated | 1-year limited warranty |